Oh GET OFF IT. A bunch of damned ignorant goat-screwing muslims kidnapped a lot of people and killed them.
9:32 a.m.

The Vice President in Washington: Underground, in Touch With Bush

Transportation Secretary Norman Y. Mineta, summoned by the White House to the bunker, was on an open line to the Federal Aviation Administration operations center, monitoring Flight 77 as it hurtled toward Washington, with radar tracks coming every seven seconds. Reports came that the plane was 50 miles out, 30 miles out, 10 miles out-until word reached the bunker that there had been an explosion at the Pentagon.

Mineta shouted into the phone to Monte Belger at the FAA: "Monte, bring all the planes down." It was an unprecedented order-there were 4,546 airplanes in the air at the time. Belger, the FAA's acting deputy administrator, amended Mineta's directive to take into account the authority vested in airline pilots. "We're bringing them down per pilot discretion," Belger told the secretary.

"[Expletive] pilot discretion," Mineta yelled back. "Get those [expletive] planes down."

Sitting at the other end of the table, Cheney snapped his head up, looked squarely at Mineta and nodded in agreement.
"

—Dan Balz and Bob Woodward, http://www.washingtonpost.com/wp-dyn/articles/A42754-2002Jan26_3.html
Gunny G: BLOGGIN' BAD!~MAKE AMERICA "AMERICAN"! AGAIN!!!!! (FUBO!) BRING BACK AMERICA's HAT! (THAT BAD ASS DEPLORABLE FEDORA!) ~ $H!T-CAN THE STAIN, STIGMA, STENCH AND SHAME OF "THE PRINCE OF FOOLS"~ AND: "FINALLY," ~ BRING THE "POF" TO JUSTICE!, EXPOSE! AINOs (AMERICANS IN NAME ONLY), AND FLUSH THE SWAMP~POWER-FLUSH! "TWICE!"-("FLOATERS" Y'KNOW!) -POTUS .45 TRUMP COCKED and LOCKED!.....-ONE RIGHTEOUS MAN--IF WE CAN KEEP HIM! ~ Illegitimi non carborundum..!
Before It's News
VP Dick Cheney Orders 9/11 Stand Down And Neither Congress Nor DOD Investigates
Former Transportation Secretary Norman Mineta Confirmed That Dick Cheney Ordered Stand Down on 9/11pict-26
The Pentagon Was Not Hit By A Boeing 757 On 9/11.
All Evidence Points To A Missile Fired By The US MilitaryAs difficult as this still stunning report is to believe, it has been confirmed by the most reliable sources, one of those being former US Secretary of Transportation Norman Mineta who was operating in that official capacity on September 11,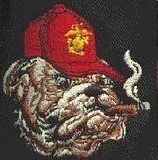 View original post 417 more words