Peace and Freedom
.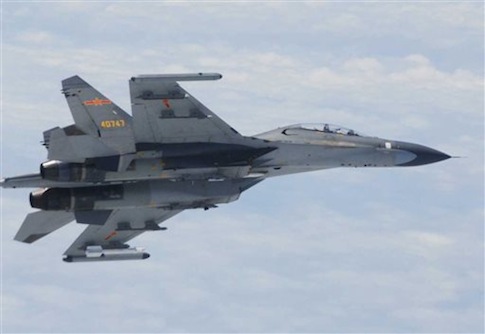 Su-27 flew within 20 feet of P-8 anti-submarine warfare jet in South China Sea
By Bill Gertz
The Pentagon on Friday called a Chinese jet's encounter with a U.S. anti-submarine warfare aircraft an "aggressive" and "dangerous" act and said it has protested the action with Beijing.
Pentagon Press Secretary Rear Adm. John Kirby told reporters that the incident took place Tuesday in international airspace.
"We have registered our strong concerns to the Chinese about the unsafe and unprofessional intercept, which posed a risk to the safety and the well-being of the air crew and was inconsistent with customary international law," Kirby said, adding that the incident was "very, very close, very dangerous."
ii
View original post 1,627 more words