Why wait? We already know his wife is a transexual-crossdressing-Wookie….
Gunny G: BLOGGIN' BAD!~MAKE AMERICA "AMERICAN"! AGAIN!!!!! (FUBO!) BRING BACK AMERICA's HAT! (THAT BAD ASS DEPLORABLE FEDORA!) ~ $H!T-CAN THE STAIN, STIGMA, STENCH AND SHAME OF "THE PRINCE OF FOOLS"~ AND: "FINALLY," ~ BRING THE "POF" TO JUSTICE!, EXPOSE! AINOs (AMERICANS IN NAME ONLY), AND FLUSH THE SWAMP~POWER-FLUSH! "TWICE!"-("FLOATERS" Y'KNOW!) -POTUS .45 TRUMP COCKED and LOCKED!.....-ONE RIGHTEOUS MAN--IF WE CAN KEEP HIM! ~ Illegitimi non carborundum..!
Before It's News
By Susan Duclos – All News PipeLine Dr. James David Manning from The Manning report drops a major bombshell in the video below, claiming that Russian President Vladimir Putin or one of his assistants or someone within the Russian government, on Putin's behalf, in 100 days from August 4, 2014, will out US President Barack Obama as gay.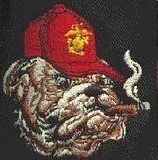 View original post 83 more words