Peace and Freedom
Aside from Vietnam, with its greedy U-shaped or nine-dotted line that covers over 80 percent of the South China Sea (East Sea), China also has maritime disputes with the Philippines, Taiwan, Indonesia, Brunei and Malaysia. To further understand China's ambition and plot in the East Sea, VietNamNet give you a panorama of the dispute between this country and the Philippines. 
China's territorial claims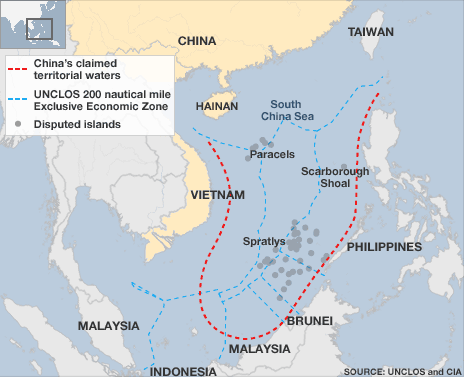 China claims to have discovered the islands in the Han Dynasty in 2 BC. The islands were claimed to have been marked on maps compiled during the time of Eastern Han dynasty and Eastern Wu (one of the Three Kingdoms).
Since the Yuan dynasty in the 12th century, several islands that may be the Spratlys have been labeled as Chinese territory, followed by the Ming Dynasty and the Qing dynasty from the 13th to 19th Century. In 1755, archaeological surveys the remains of Chinese pottery and…
View original post 1,881 more words